This is an incredibly tough time for the diving and snorkelling industry. While it's not possible for everyone, many operators are continuing to use this downtime to reduce their environmental footprint. So, what are the Green Fins Top 10 members doing to improve their sustainability during lockdown? Here are a few inspiring examples…
Rosie Cotton, Tioman Dive Centre, said: "This has been a very difficult time, as all our workers are in lockdown at their homes. They are only leaving the house for essential shopping. From a management perspective, we've taken this opportunity to review our sustainability policies and make sure everything is still as effective as possible. This is something we do on a regular basis but lockdown has given us additional time for this type of admin. It can be difficult to get to when the day-to-day running of the dive shop keeps us so busy.
"We're also thinking about how we might be able to make trash from previous beach cleanups – including fishing net floats – into a useful item or decoration for the dive shop, such as a wall hanging. In my spare time, I've been learning Macrame. I hope this new skill will come in useful as we try to find innovative ways of upcycling trash collected from the beach. As Green Fins members, we don't display any marine life in the dive centre (such as decorations made from shells or coral). You'd be surprised how great upcycled trash decorations can look with a bit of planning and effort!"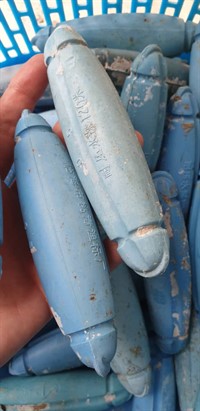 ---
Pulau Perhentian, Malaysia
Peisee Hwang, Marketing Manager at Bubbles Dive Resort, talked about their efforts to improve sustainability during lockdown: "Although we are not currently in business due to the COVID-19 pandemic, we are still carrying out our Green Fins mission during this trying time. We continue to live the life that we pledge with the skeleton crew we have remaining on the resort. We're self-sustaining by consuming from our little farm and minimising our waste using our compost pile. We are also upcycling and recycling as well as doing daily beach cleans. Diving around the island is currently prohibited but we are allowed to access our house reef and have done cleaning whenever we can. We've noticed nature is coming out more during this time, so the turtle conservation team has been busy too!"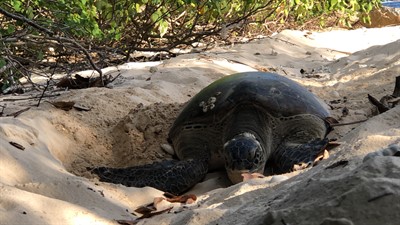 ---
Nusa Ceningan, Bali, Indonesia
Robert Scales, co-founder of Ceningan Divers, said: "When we announced we were closing our resort on March 19th, we expected we might only be closed for a month or so. About a week later, when the Indonesian government announced additional travel restrictions, we realised we were looking at a longer closure. We realised we needed to find new ways to help our staff while sharing our knowledge and passion for conservation.
"One of the first projects we worked on was to make our original conservation workshops and PADI eCourses available online at https://edu.ceningandivers.com/. The goal behind this was to provide people who are interested in conservation, the environment and marine life a way of increasing their knowledge while keeping themselves busy during lockdown. The education centre has a wide range of workshops on it covering: mola, mantas, turtles, tropical fish, nudibranch, corals and more. The mola workshop is free of charge while the others are $20; the revenue generated from purchases of these courses helps us continue to support our staff during this time. We've also made the Project AWARE speciality courses available online for just $80; as these are non-diving courses, people can become fully certified after they complete this programme online (Each course is composed of several videos and a Knowledge Review followed by a one on one call with Gina, our in-house Marine Biologist and PADI Staff Instructor).
"We employ 24 people each of whom is responsible for looking after their family – so we have around 100 people relying on our support. That's why we set up a GoGetFunding campaign, which has raised just over $6,500 to help us support our staff to buy food for their families, pay for electricity and buy data to keep in touch with people. For those who make a donation of $50 or more on the platform, we unlock our educational workshops for them – it's a thank you from us to them which also benefits the environment."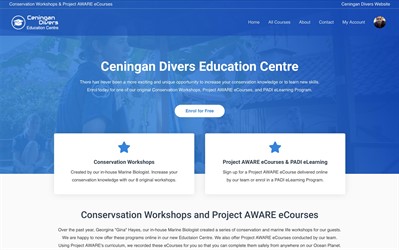 ---
Mabul, Sabah, Malaysia
David McCann, Conservation Manager for Scuba Junkie S.E.A.S, explained how sustainability is at the heart of everything they do: "Lockdown has obviously affected our daily operations and capacity to carry out some conservation activities but also provided us with unique opportunities to develop others. We are in the process of rebuilding our jetty and dive shop – the lockdown has given us ample time to do this with as little adverse impact to the environment as possible: cleaning using biodegradable products, reusing and upcycling things from the old shop. We are also reviewing our sustainability policies in light of recent DAN guidelines on disinfecting dive equipment – exploring ways to ensure that no harmful chemicals are released into the marine environment at any point during the disinfection stages.
"Also, some of our conservation project areas have been incredibly busy – particularly the turtle hatchery. So far during the MCO we have released 930 green turtle hatchlings with four nests remaining in the hatchery. Our outreach and supporter engagement programmes have also developed with talks on marine conservation and sustainable practices hosted online for audiences around the world.
"While lockdown has had a huge knock on effect on tourism worldwide, it also presents an opportunity for the industry to reset and review. Many fragile ecosystems will have had a chance to recover; it is the perfect opportunity for the industry to explore new ways to improve on existing eco-friendly practices and enable better protection for the natural world."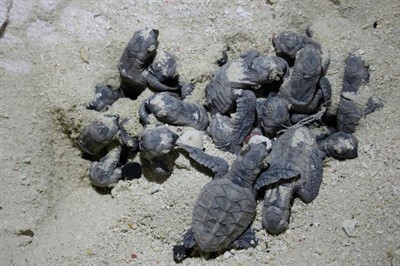 ---
Matt Reed, Evolution, explained what they have been doing to work on sustainability during lockdown: "Over the years, dive shops have collected donations from the tourists and divers who visit to be used to help protect the thresher sharks – and the environment where we dive with them – from illegal fishing. During this time when no one is diving, we realised that the dive sites could be at high risk of overfishing, especially as out of work employees look for ways to feed their families.
"As such, Evolution mobilised a collection of dive shops and, in conjunction with the local government and the Bantay Dagat (Sea Police staffed by local men from the island), we have been able to send out patrols almost every day. The participating dive shops use their boats on rotation and the dive shop pays the crew when they are on duty (which also gives them some salary). The donations previously collected are being used to fund the fuel and food for the trips, as well as the salaries of the Bantay Dagat members and, on some occasions, the Coast Guard is also joining the trips to add a larger presence and better control if an arrest is necessary. There have so far been at least two arrests of fishermen in protected areas.
"So, even under these very challenging circumstances, the local dive shops have shown that they can work together to do their best for the amazing thresher sharks and the environment in which the sharks live. Hopefully, these efforts will ensure sustainability of the livelihood on Malapascua as the entire island has been supported by tourism for many, many years and without its return the residents will surely suffer. We are doing what we can to ensure the diving remains excellent and we encourage people to help out both the ocean and the small island of Malapascua by coming to visit as soon as we can open again for business."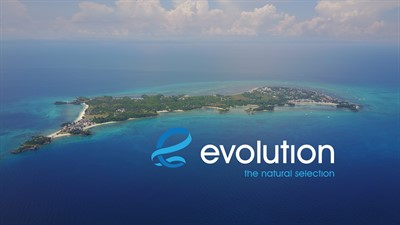 ---
Pulau Rawa, Malaysia
Jeroen Van De Waal, Founder of OrcaNation, said: "We have always had a strong focus on education; specifically helping children aged between 8-18, and through them their parents, connect with the ocean in a sustainable way. Many children in the big cities have been raised in a digital world but, in real life, Animal Planet is turning into The History Channel – you can't flick back and forth between the two like you would on TV. That's why part of our usual programming offers the opportunity for them to come into the field to explore, connect with and relate to the natural world.
"The current situation is extremely challenging and what we are doing right now is trying to sustain ourselves through this crisis. We were already in the process of building a Digital OrcaNation Academy,* in partnership with PADI, and we are now trying to accelerate this to add value to people who are keen to learn about underwater ecosystems from home. There will be a digital platform of 60 carefully curated awareness modules – covering topics including nudibranch, seagrass, whale sharks and much more – which have been written by Masters students around the world and carefully reviewed for accuracy. We're hoping this platform will help us connect with as many people as possible so can continue learning about the ocean and how important it is to protect it. Those who further their skills by taking the course are also supporting the reef because, for every eLearning course OrcaNation sells, we will donate $5 SGD to the reef. We're also about to launch our crowdfunding campaign – watch this space!
"As always, we continue to make sure all our operations are compliant with the Green Fins Code of Conduct and hope, when we're out the other side of this crisis, that even more of our dive shops will make it into the Green Fins global Top 10 rankings."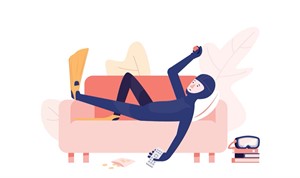 ---
download the green fins guidelines for chemical cleaning agents today:
inspired by these dive operators who have been working on sustainability? operators interested in signing up to the UN Environment Programme's Green Fins initiative (coordinated internationally by Reef-World) can find the membership application form at: https://www.greenfins.net/how-to-join.
We look forward to helping your improve your sustainability!