Kaafu Atoll
Male' City
Alifu Alifu Atoll
Inactive Members
These members were previously active but have not had a Green Fins assessment or self-evaluation to verify their environmental impact in the last 12 months. An inactive status does not mean they are not operational or that they are not following environmental standards.
The Green Fins Maldives Team 🇲🇻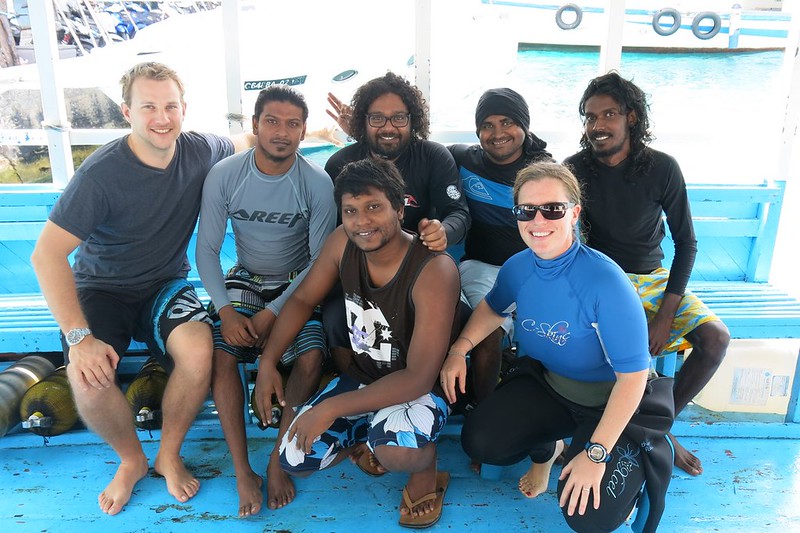 Green Fins has been active in the Maldives since 2014 and is coordinated by the Environmental Protection Agency (a legal regulatory entity working under the supervision of a governing body of the Ministry of Environment and Energy). The IUCN Maldives' Mangroves for the Future programme supported the launch.
Related Blogs and News


We were delighted that our Programmes Manager, Sam, recently had the opportunity to be interviewed by PADI's Corporate Social Responsibility Specialist Emma Daffurn for the PADI Torchbearer group on Facebook. It was such an insightful discussion we wanted to share it with our network too. So without further ado, brew a cuppa and enjoy some … Read more

Reef-World's Director JJ on his recent trip to the stunning Maldives where he was helping build capacity for the Green Fins initiative to expand across the popular tourist island nation.

A series looking at the sustainability journeys of different Green Fins countries. Next up: the beautiful Maldives…