Green Fins Digital Membership
Wherever your operation is, Green Fins is available for you!
Join the movement towards global sustainable tourism by choosing to be a Green Fins Digital Member today! Marine tourism operators no longer need to be located in an active Green Fins country to be a part of the growing network of sustainable operators.
What is Green Fins Digital membership?
A new type of Green Fins membership that provides global access to the guidance, tools and support marine tourism operators need to improve their environmental impact and reach sustainably-minded tourists. Operators complete a self-evaluation to personalise their Green Fins journey and create positive change.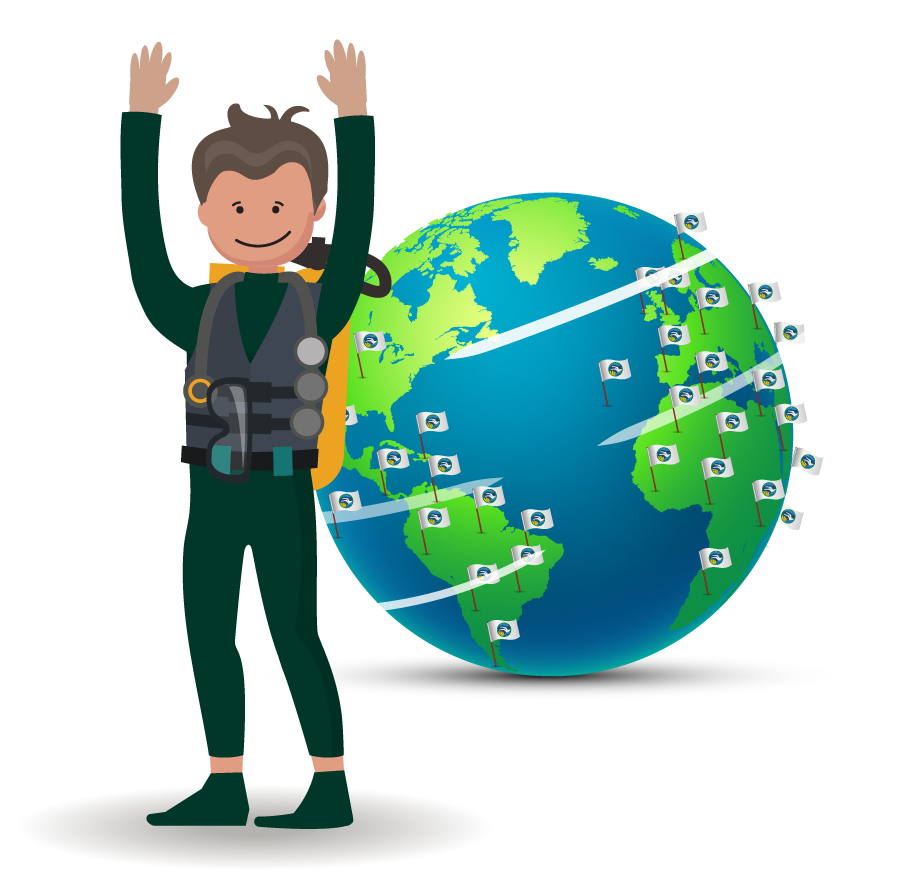 MADE POSSIBLE BY GREEN FINS HUB
The Green Fins Hub will host both Certified and Digital Members in one place, enabling operational staff to stay in touch with the Green Fins network and monitor and assist their operation's sustainability journey. Here are some of the features: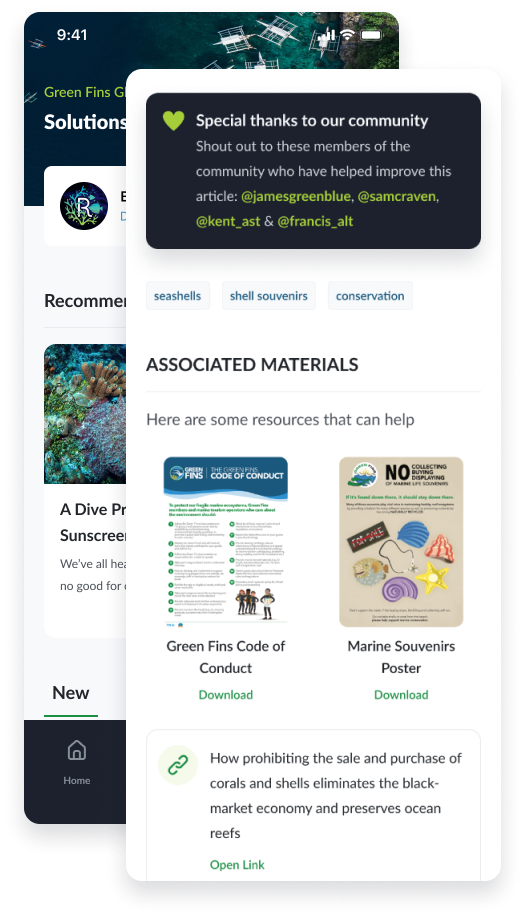 Solutions Library
Get access to proven environmental solutions to reduce impacts on underwater ecosystems, tried and tested by the Green Fins network over two decades.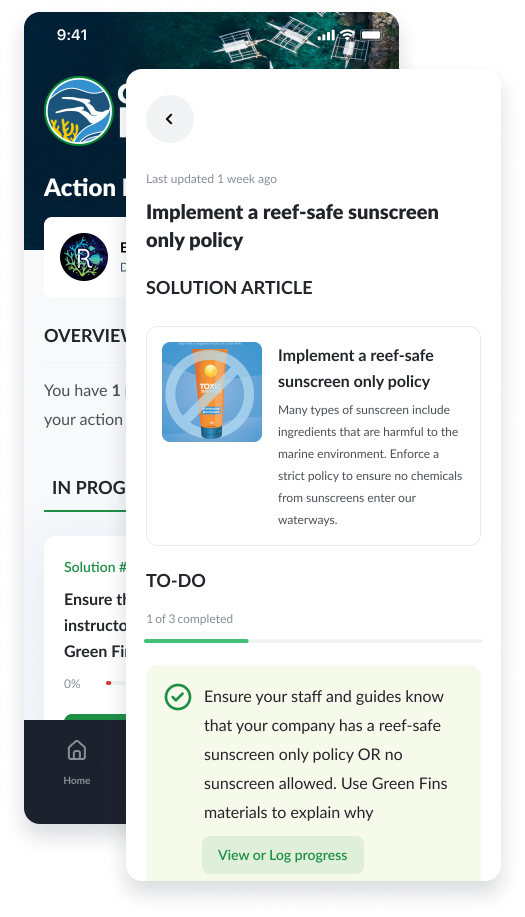 Action Plan Tracker
Receive an annual environmental action plan with set goals, as well as an advanced user interface that allows you to see your progress over time.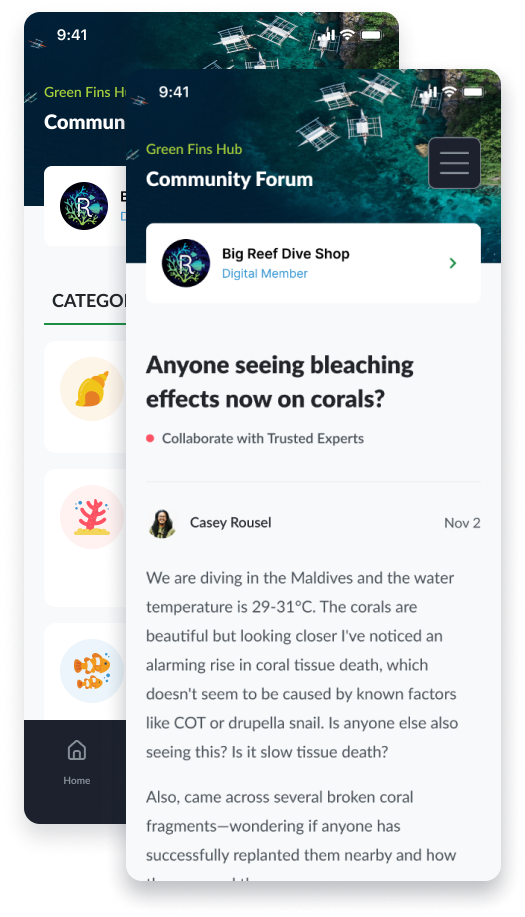 Community Forum
You're not on this journey alone. Get access to the exclusive Community Forum to discuss environmental issues and share lessons and ideas with like-minded operators, NGOs, Governments and industry partners from all over the world.
WHO CAN BE A Digital MEMBER?
Any scuba diving operator, snorkelling business or liveaboards can sign up to be a Green Fins Digital Member. This will not replace the existing Green Fins certified membership, but instead allows operators without access to Green Fins assessor teams to be part of the growing network of operators improving their environmental sustainability.
How much does it cost?
Discounted renewal for each year after
These fees are used to improve the Green Fins Hub platform and expand the Green Fins initiative globally so we can continue to support our Members and fund expansion to new locations.
How does it work?
For operators wanting to become Green Fins Digital Members:
Register a personal account

Owner or manager registers a personal account for themselves on the Green Fins Hub

Operation onboarding

Owner or manager registers the operation in the Hub and selects 'Digital Member' when prompted (includes payment and signing the Green Fins Code of Conduct).

Self-evaluation

Owner/manager completes a self-evaluation of operational practices (this can be paused and continued for whenever is suitable)

Action plan

Choose four recommended solutions to build a personalised action plan and agree to implement the plan over the following 12 months

Community

Actively participate in the community to boost your digital membership score. Receive support and collaborate with other members to tackle local environmental challenges

Enjoy full membership benefits for one year!

Renew membership by completing a new self-evaluation and building a new action plan for the following year
What are the benefits of being a Green Fins Digital MEMBER?
Hub Registration FAQs
Digital Membership FAQs