Members
Cades Bay
English Harbour
Jolly Harbour
Mckinnons
The Green Fins Antigua and Barbuda Team 🇦🇬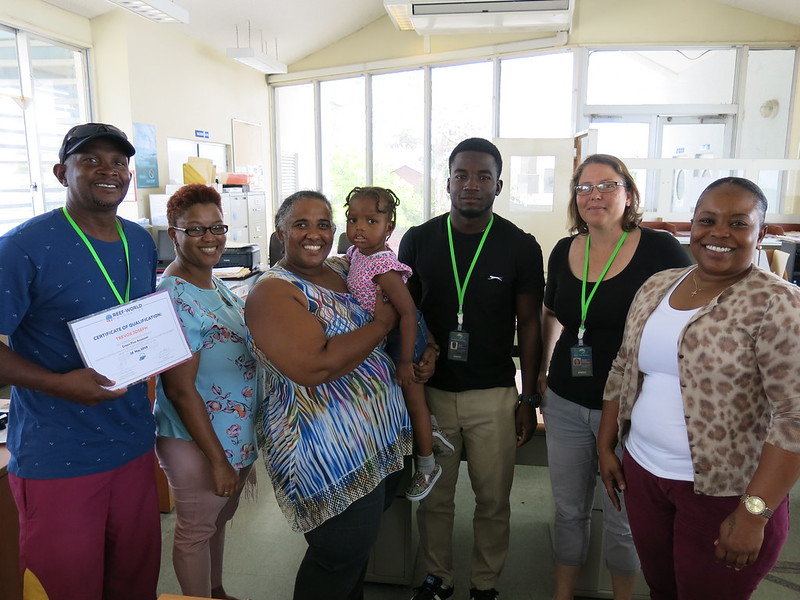 Green Fins is overseen by the Ministry of Tourism and the Fisheries Division in Antigua and Barbuda. The launch of Green Fins Antigua and Barbuda was made possible through a partnership with Caudalie thanks to an introduction by the 1% for the Planet movement.
Related Blogs and News


We were delighted that our Programmes Manager, Sam, recently had the opportunity to be interviewed by PADI's Corporate Social Responsibility Specialist Emma Daffurn for the PADI Torchbearer group on Facebook. It was such an insightful discussion we wanted to share it with our network too. So without further ado, brew a cuppa and enjoy some … Read more
While each of the 11 active Green Fins countries are at a different stage on its sustainability journey, they often come across many similar challenges. Because of this, it's helpful to share insights into Green Fins' development around the world so different countries can learn from each other. Today, we're learning about one of the … Read more

The team at Reef-World – which coordinates the Green Fins initiative globally in partnership with the UN Environment Programme – caught up with Caudalie to find out more about reef-safe sunscreen.