Launched: 2004
Koh Tao
Takua Pa
Khao Lak
Koh Lipe
Phuket
Koh Phi Phi
Inactive Members
These members were previously active but have not had a Green Fins assessment or self-evaluation to verify their environmental impact in the last 12 months. An inactive status does not mean they are not operational or that they are not following environmental standards.
The Green Fins Thailand Team 🇹🇭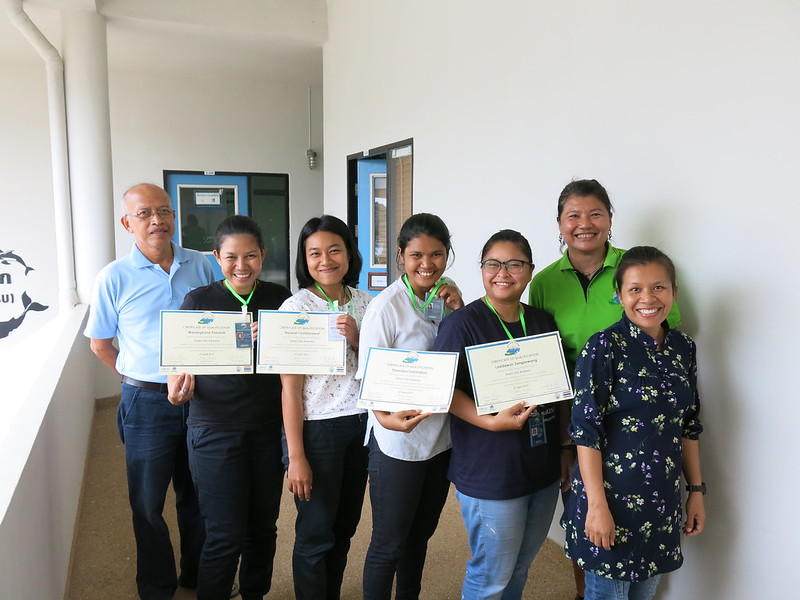 Green Fins was previously spearheaded in Thailand by the Phuket Marine Biological Centre (PMBC), under the Department of Marine and Coastal Resources (DMCR) and supported by local volunteers in Phuket.
Related Blogs and News


We were delighted that our Programmes Manager, Sam, recently had the opportunity to be interviewed by PADI's Corporate Social Responsibility Specialist Emma Daffurn for the PADI Torchbearer group on Facebook. It was such an insightful discussion we wanted to share it with our network too. So without further ado, brew a cuppa and enjoy some … Read more

An overview of Green Fins in Thailand: where it all began and where Green Fins established its ethos of being an industry-led initiative!

The Reef-World Foundation – the international coordinators of Green Fins – has completed the successful pilot of its Green Fins "Train the Trainer" programme; the first of its kind in the world.