The Green Fins initiative is now active in 11 (and counting!) countries around the world. In each country, Reef-World and the UN Environment coordinate Green Fins supported by local in-destination partners. Each country has its own unique sustainability story, made up of challenges, successes and learnings specific to that region. While every country is different, many regions are facing similar challenges when it comes to protecting their natural resources. Only by working together, can we fast-track everyone's progress.
That's why the team at Reef-World wanted to share the stories of active countries. In this series, we look at and how Green Fins has helped them overcome roadblocks to sustainability. Next up: the beautiful Maldives…
The Maldives
The Republic of the Maldives is an island nation in the Indian Ocean. This beautiful destination consists of a double chain of twenty-six atolls. The waters of the Maldives are famous for their variety of coral reefs and large numbers fish. Not to mention their healthy populations of ocean giants, such as whale sharks and manta rays. It won't be a surprise that this has led to a booming diving industry with tourism being the country's main source of income.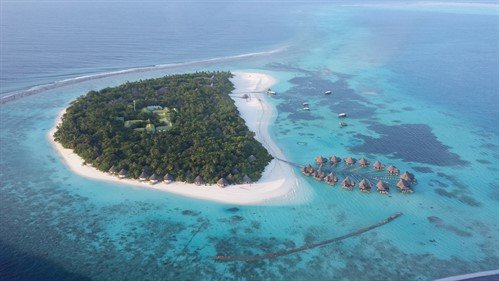 2014
So, it makes sense that the Maldives chose Green Fins as a key project to help protect the area's vital marine resources. Green Fins became active in the Maldives in 2014. The Environmental Protection Agency (a legal regulatory entity working under the Ministry of Environment and Energy) coordinates Green Fins activities. The IUCN Maldives' Mangroves for the Future supported the launch.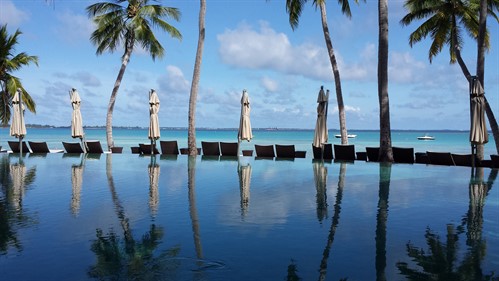 As is usual with Green Fins launching in a new country, the national team focused on a steady progression. They introduced Green Fins on an Atoll by Atoll basis. Green Fins was first introduced in Male as well as North and South Ari Atoll. The team was able to slowly build capacity of the team and help provide practical, low-cost solutions to local issues. Rather than trying to immediately reach all areas with interest in Green Fins, this phased approach helped manage the expectations of the dive centres. If training and assessment requests could not be met at that time, they could understand why. New assessors were trained to join the national team and there were many membership requests. Dive centres in the region were very excited to improve their sustainability through Green Fins.
Training local guides
As a result of a rise in budget accommodation being built on locally inhabited islands – making it easier for backpackers to dive in the Maldives – the country's diving industry was becoming more locally minded. Because of this, the assessor teams focused on building the local dive guides' capacity. They taught them about the importance of sustainable diving and how diving provides a positive means of income compared to to fishing or souvenir sales – if done responsibly. Training also helped guides teach guests about how this helps protect the reefs.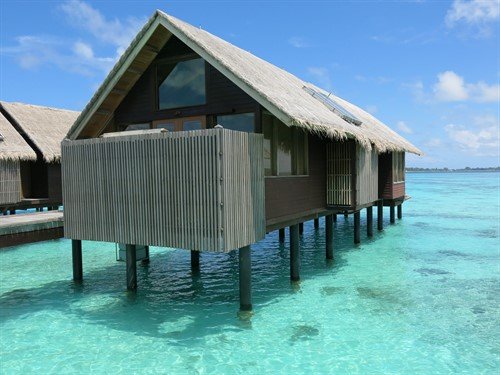 Green Fins has also helped improve relationships between the private and public sector in the Maldives. Before Green Fins, the private and public sector didn't have easy and open routes to discuss issues. This could lead to dive centres misunderstanding specific local laws and becoming frustrated towards the government and rangers on patrol. For example, when mistakenly believing it was illegal to fish on or near dive sites and becoming cross when rangers weren't taking action when this happened. Because many Green Fins assessors are government staff, holding training sessions enables them to meet and build relationships with dive operators and staff. By making conversations between these groups possible, Green Fins sessions were key to preventing these kinds of misunderstandings. They also helped to build private-public relationships.
2016
In 2016, the initiative was able to expand to Baa Atoll; a world-class tourism hotspot and UNESCO Biosphere Reserve. Huge numbers of resident Maldivian manta rays and seasonal whale shark aggregations visit these stunning reefs; unsurprisingly, drawing tourists from around the world. The national team had also received lots of requests from dive centres to become Green Fins members. As such, the team selected this region as strategically important for Green Fins growth. One area of focus was concerns around irresponsible snorkeller encounters with manta rays and whale sharks in Hanifaru Bay.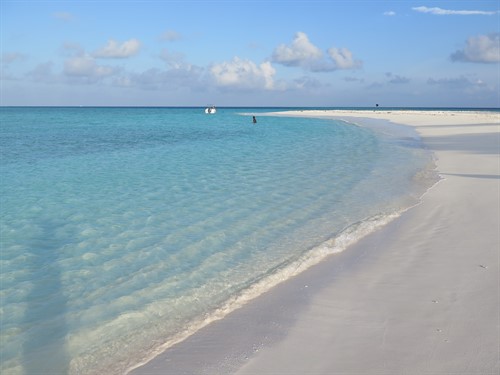 Together with staff from the Baa Atoll UNESCO Biosphere Reserve Office (BR Office) and the EPA, Reef-World ran a Green Fins Assessor training programme. This took place on Eydhafushi island. Reef-World trained several new members of staff to support Green Fins. This included the rangers of the Biosphere reserve itself. As part of this training, several new dive operator members learned about responsible diving behaviours. The team also created a new Green Fins admin role to help the team maintain Green Fins' long-term sustainability. This role enables them to manage data upkeep, membership liaison and the website more easily.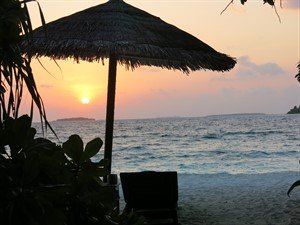 As a proven marine tourism management approach, Green Fins can be adopted by national governments as part of national initiatives. In this way, it can be used to develop and strengthen regulations to protect the marine environment. The Maldives is a great example of this. The country has included the Green Fins Code of Conduct in national legislation governing the dive tourism industry. Using Green Fins to address marine tourism impacts in this way helps drive government funding and other resources to support the initiative.
Meeting the SDGs
The presence of Green Fins in the Maldives has also led to a partnership with Six Senses Laamu; a resort which aims to raise the bar for sustainability across the travel industry. Through Green Fins, Reef-World and Six Senses Laamu are working to deliver on the Sustainable Development Goals. Green Fins meets SDGs 14 (Life Below Water), 12 (Sustainable Consumption and Production) and 17 (Partnerships for the Goals) while protecting the Maldives' pristine coral reefs for businesses and tourists to enjoy now and in the future.
2020
The global COVID-19 pandemic was a challenge for the Green Fins Maldives team as travel restrictions put a halt to fieldwork. As a result, members were not able to go through their annual assessment and training process. The Green Fins Maldives team will be doing all it can to reassess members as it is possible and safe to do so.
The Maldives national team – headed by the Environmental Protection Agency (EPA) – is ensuring Green Fins remains a programme under the Government of the Maldives and is collaborating across other agencies where they can. Recently, they have made the decision to include information on Green Fins best practices to be included along with any research permits issued by the government.
---
You can find the current list of active Green Fins members in the Maldives here.
---
If your Maldives dive operator would like to join Green Fins, please email maldives@greenfins.net with a completed membership form.