As the Green Fins network grows (active in 11 countries and counting), we often see many similarities between different countries; even as they each come across unique challenges and forge their own Green Fins path. That's why it's helpful – both for individual members and destinations more widely – to learn from each other. By learning from other people's journeys, we might come across something that's helpful in our own. Today, we're casting our eyes to Malaysia to learn about the country's journey towards sustainability through Green Fins.
When it comes to Green Fins, Malaysia is a leader in many ways. The country was a relatively early adopter of the programme (initially in 2007). It was also the first country (along with Thailand) to have its own Assessor Trainers. Not to mention the first (with Indonesia) to take part in a Green Fins Assessor Exchange programme. It's also an impressive force when it comes to the leader board of environmental dive and snorkel operators. At the time of writing, an impressive seven of the Top 10 operators are Malaysian. These are: Tioman Dive Centre, Flora Bay Divers, Bubbles Dive Centre, Scuba Junkie Mabul, Sea Voice Divers, OrcaNation Rawa and The Barat Perhentian Beach Resort.
So, how has Malaysia got to where it is today? Here, we take a look back at Green Fins' journey within the country…
2007: Green Fins Malaysia is initiated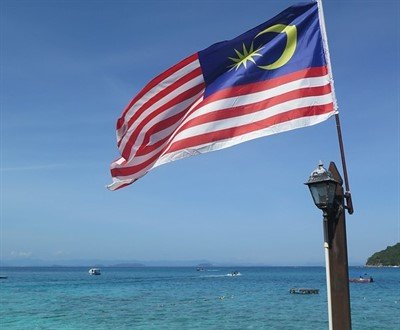 Green Fins was initiated in Malaysia in 2007 with initial seed funding from UN Environment Programme. In 2009, Reef-World conducted investigatory work alongside the Department of Marine Parks Malaysia (DMPM). The aim was to determine how to roll out the programme as a widescale management approach. Malaysia's tourism industry is very important to the country's economy but with this value comes environmental risk. Badly managed growth within the tourism industry could threaten the very environment tourists are coming to see. Green Fins offered the DMPM a solution to this risk. Through the initiative, they are able to promote best environmental behaviour for diving and snorkelling within their marine parks. As a result, they can protect these precious environments from harm.
2014
The approach was rejuvenated a few years later, in March 2014, with the support of Reef Check Malaysia (RCM). Following a five-day workshop in Tekek, Pulau Tioman, Reef-World certified four new Green Fins Assessors from DMPM and RCM. Reef-World was pleased to see the local operators had many Green Fins practices – introduced in 2009 – still in place. The team recruited five members on Tioman Island and two more on Mabul Island. It was a promising start.
2015
Momentum continued in 2015 and the programme expanded into new regions. The programme recruited new members on Tioman Island, Perhentian Island, Redang Island and Mataking Island. During the same year, RCM took Green Fins to the Malaysia International Dive Expo 2015. The show helped us reach new and important segments of the industry. Of the operators being assessed for their second year, environmental assessment scores improved by almost 50; proving how successful the Green Fins management approach can be when fully embraced by the industry.
The success of this rapid expansion was largely due to the partnership between government (DMPM) and NGO (Reef Check Malaysia). This partnership is a great example of a strong recipe for Green Fins national management infrastructure. As well as helping to implement Green Fins in Malaysia and give the programme a strong foothold in the country, the partnership helped build capacity within the government. Due to more recent departmental restructures, which is a common issue for governments worldwide, we're now working to find new grounds to continue doing this in partnership with the Malaysian government.
2016
In March 2016, Reef-World trained a new team of Sabah-based assessors and coordinators. This was thanks to a collaboration between Sabah Parks and Reef Check Malaysia and with support from The Rufford Small Grants Foundation. This new assessor team was to be responsible for rolling out Green Fins to diving and snorkelling operators across Sabah; starting in Semporna and Kota Kinabalu (KK). The five new assessors (Sabah Parks Dive Marshals from Sipadan Marine Park and Reef Check Malaysia staff) and one coordinator (Sipadan and Tun Sakaran Park Manager) – showed incredible passion for coral reef protection. They all saw a need to provide more education and guidance for sustainable tourism practices across Sabah. As such, they were excited to learn an education-based approach to complement the enforcement work already underway by Sabah Parks.
As the word spread, demand for Green Fins continued to grow. So much so, it quickly outgrew the capacity of the first three Green Fins assessors on Tioman Island. So, we needed to continue building capacity in order to meet that demand. In September 2016, Reef-World – supported by Reef Check Malaysia and DMPM – trained six new assessors. This new team was to cover dive operators in Pulau Perhentian and Pulau Redang.
2019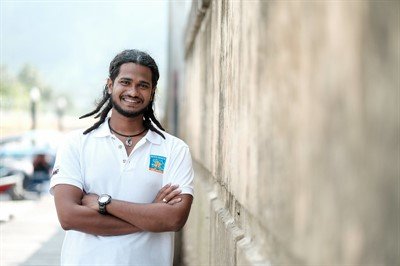 Once the programme had been running smoothly for some time, the original Green Fins assessors had plenty of experience under their belt. As such, they were ready for the next step. In May 2019, Reef-World completed the successful pilot of its Green Fins "Train the Trainer" programme; the first of its kind in the world in the 11 years Green Fins had been adopted as a management approach by participating governments. It was the Green Fins Malaysia team who came up with the original idea. They suggested a Train the Trainer programme as a way of helping them become more independent and sustainable. After some planning and hard word, the new training programme was born!
As part of the Train the Trainer programme, the Reef-World team trained three Green Fins assessors to become Assessor Trainers themselves. They were Alvin Chelliah, Sue Yee Chelliah and Nadhirah Mohammed Rifai (Ira), all from Reef Check Malaysia. As well as conducting assessments and keeping the programme running, this team was now qualified to train new assessors; building capacity for the initiative's continued expansion across Malaysia.
Alvin explained: "The course was very interesting. It really taught us how to share the knowledge we've gained over the years with the new and upcoming assessors. I think it is an important part of building the Green Fins network in the country and hopefully now we will be able to spread the programme with more dive locations, get more dive centres involved and take care of our reefs better."
Alvin, Sue and Ira then trained two new assessors: Lau Chai Ming (Edmund) and Mohammed Shahir Yaman. Edmund and Mohammed will help conduct assessments of Green Fins dive centres in their region. Since then, they've trained an additional two assessors independently.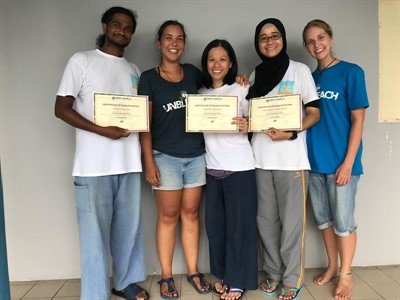 May 2019 was a busy month for the Green Fins Malaysia team. Not long after becoming a Green Fins Assessor Trainer, Alvin took part in the first ever Assessor Exchange programme. He visited Marthen Welly and Wira Sanjaya (Jaya) from the Coral Triangle Center (CTC) who lead Green Fins in Indonesia. The two teams conducted Green Fins assessments and trainings for three dive operators in Bali. They also hosted a workshop during which they discussed and shared their experiences. These meetings helped them see how they could help each other learn and improve their processes.
Speaking of the exchange, Alvin said: "It was valuable because it made me think about some of the issues dive shops outside marine protected areas are facing. It also helped me better understand things I should stress, or focus on, when teaching the assessor course in the future because some people might find it difficult to understand."
Marthen Welly, CTC, added: "There were lots of lessons learned from Green Fins Malaysia in terms of implementation assessment and training, management of members, dealing with critical issues, program expansion and assessor recruitment as well as working together with government and dive centres."
2020
In 2020, competition for the Green Fins Award – which recognises the Green Fins member with the lowest environmental impact – was so tight there was not one but three winners all tied in first place. What's more, all three of the winners (and seven of the global top 10 centres) were based in Malaysia! The winners of the coveted 2020 Green Fins Award were:
Bubbles Dive Centre, Pulau Perhentian, Malaysia,
Flora Bay Divers, Pulau Perhentian, Malaysia
And Tioman Dive Centre, Pulau Tioman, Malaysia
In the same year, a Sabah-based Green Fins dive operator, Scuba Junkie, won 'Best Scuba Diving Dive Centre or Resort in the World for 2020' in the prestigious Dive Magazine's annual Travel Awards. The Travel Awards are chosen by votes from readers worldwide, with Scuba Junkie topping a poll that involved more than 1,000 operators from all over the globe.
coming soon
Reef-World, Reef Check and all other involved parties hope to not only keep Green Fins Malaysia active but to boost it to even better success. Through Green Fins, we have the opportunity to inspire sustainability across the marine tourism sector in all major Malaysian diving destinations.
Malaysia is setting a great example for countries around the world who want to measurably improve their sustainability through the Green Fins initiative. We look forward to seeing what new heights they reach next!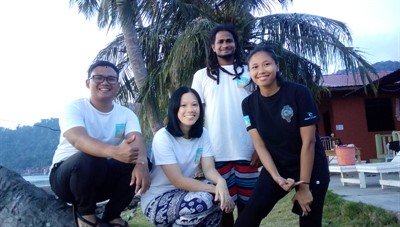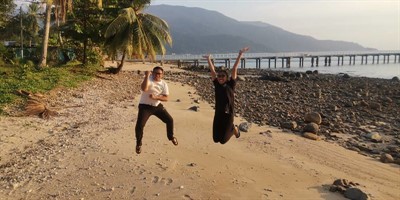 ---
You can find a list of active Green Fins operators in Malaysia here.
---
If your dive or snorkel operator is located in MALAYSIA and you'd like to join Green Fins, please email malaysia@greenfins.net with a completed membership form.