One of the unique aspects of the Green Fins initiative is its focus on public-private partnerships: starting real conversations between government and marine tourism businesses. The primary role of The Reef-World Foundation – the international coordinator of the initiative – is capacity building: equipping 10 countries (and counting) with the knowledge, tools and training they need to run Green Fins as their own.
Reef-World trains members of national and local government, as well as local NGOs in some instances, as Green Fins assessors. This national team is then responsible for recruiting, training and assessing Green Fins members; ensuring the programme remains sustainable in each of its active destinations. More assessors trained in more countries means improved capacity for expansion; allowing Reef-World to meet the global demand from dive and snorkel operators for a proven conservation management approach.
This, of course, is a process. It would be remiss of Reef-World to train assessors and then just leave them to it with no future support. Like learning to ride a bike, it takes time before the stabilisers can come off. But when they do, you wonder how you ever struggled to keep your balance. After a group of assessors' initial training, Reef-World helps facilitate and oversee assessments. Over time, the new assessors need less and less support until they are fully confident to run the programme independently.
This process is at varying stages in different active countries. In Antigua and Barbuda – the latest country to adopt Green Fins – Reef-World has just trained the country's first three new assessors and certified its first three member dive shops.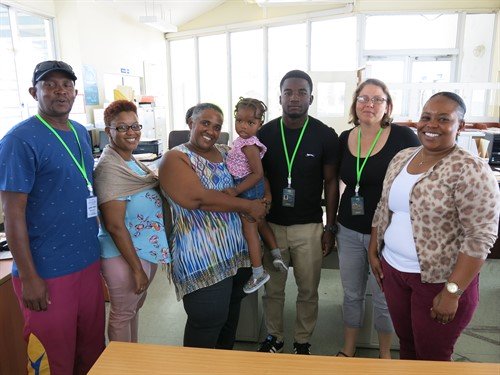 In Malaysia, where Green Fins has been active since 2014, the country is well on its way to being fully independent. As of 2019, Malaysia has three of its own assessor trainers who can train new assessors without direct support from Reef-World.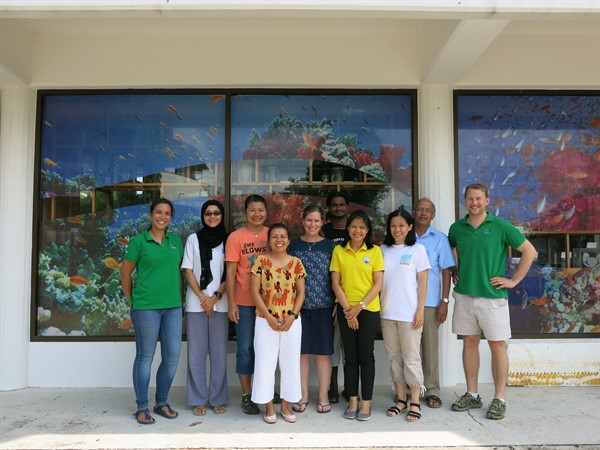 In Malapascua – a small island north of Cebu in the Philippines – the growth of the initiative is somewhere between these two points. Malapascua has become globally renowned for its thresher sharks. People travel here from around the world because it is the only place in the world the threshers can be seen (almost) daily. With tourism to the island becoming increasingly popular, maintaining high environmental standards is a must.
In May 2019, a team of Green Fins assessors – made up of three of the Reef-World team and five members of the Department of Environment and Natural Resources (DENR) – were back in Malapascua for the island's sixth consecutive year of assessments. The DENR team were certified as assessors in 2018 and Reef-World was joining them to shadow and support them during the week. During the week, 14 dive shops were assessed and renewed their membership and 116 dive centre staff members received environmental awareness training (of which many sessions were delivered by the DENR in the local language: Bisaya).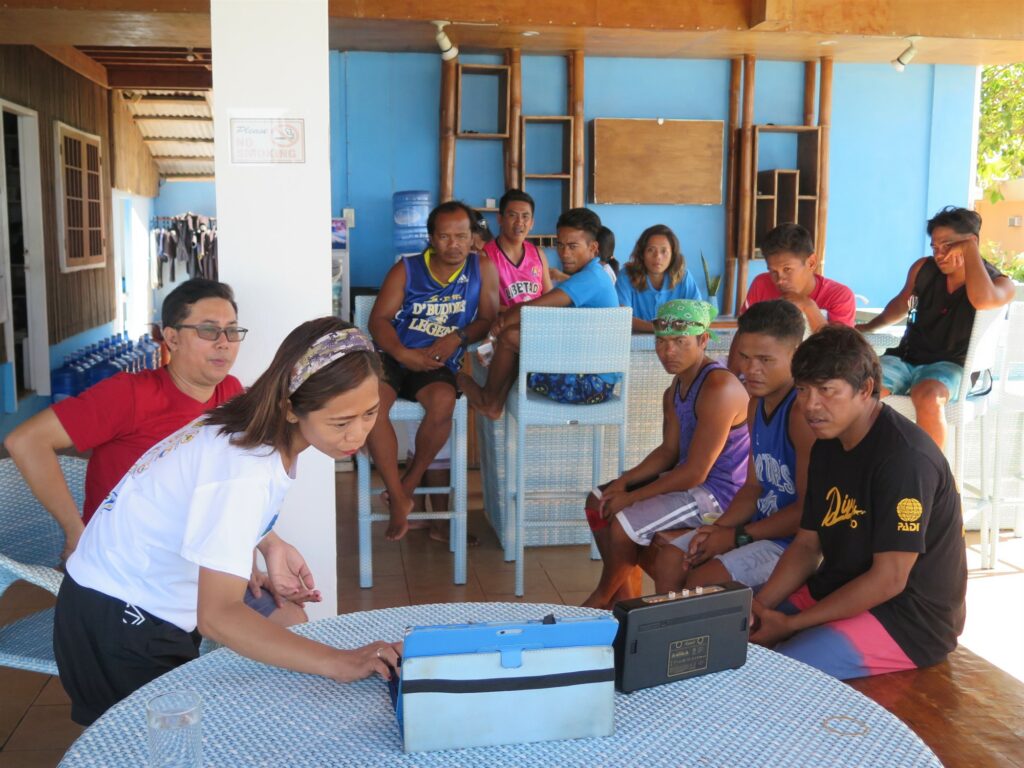 Since Green Fins arrived on the island in 2012, members that have undergone six consecutive assessments have reduced their environmental impact by an average of 28%. This year, the most frequently identified risks from the industry, included the use of chemical cleaning products and control of marine toilet use. The irresponsible disposal of used engine oil, which had previously been a common problem on the island, had been largely mitigated thanks to the members taking on board feedback from previous assessments: a huge step forward.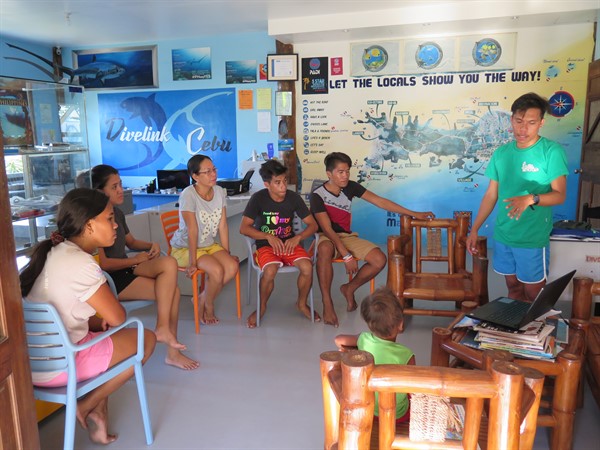 Reef-World would like to congratulate all 14 dive centres who have shown a continued commitment to sustainable tourism by renewing their membership for another year. In particular, well done to Evolution Diving Resort for managing to fight off stiff competition and remain in the Top 10 for another year. Evolution is #4 in the rankings, which means it is the Green Fins member with the fourth lowest environmental impact in the world. A great achievement.
Congratulations to all the Green Fins members on Malapascua – and to the DENR team from Region 7 for successfully leading another round of Green Fins assessments. Here's to another year of implementing sustainability best practices. See you in 2020, Malapascua, for your next annual assessment!