The Green Fins network has around 600 member dive centres. Each member is committed to protecting coral reefs through sustainable diving and snorkelling.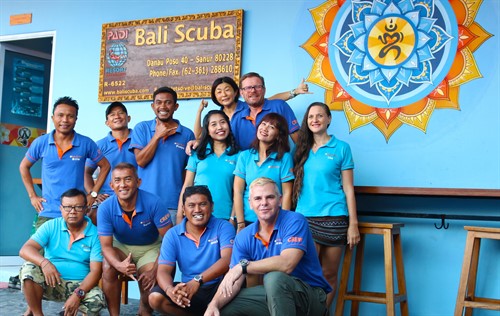 As part of the network, your dive operator can benefit from strategic training, support and resources to help reduce your environmental impact. Green Fins helps dive and snorkel companies improve their sustainability practices. It does this by identifying harmful practices – such as anchoring, fish feeding and chemical pollution – through a robust assessment and offering practical, low-cost alternatives.
To get some more insight into what it's like to be a Green Fins member, the team at Reef-World – which coordinates the Green Fins initiative in partnership with the UN Environment Programme – chatted to Virginie Casse from Bali Scuba. Bali Scuba in Sanur joined the programme in 2019.
Why is it important for the team at Bali Scuba to protect Nusa Penida's coral reefs through sustainable diving practices?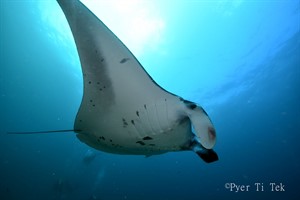 It has become apparent that many divers going to Nusa Penida are not respecting the corals. They are often seen climbing over corals, kicking them and breaking them. Nusa Penida is known to have some of the healthiest corals in Bali. Keep in mind that it is the reefs that bring the small reef fish. These in turn bring in the bigger marine life such as manta rays and the famous Mola Mola. If divers continue to disrespect the corals around Bali, the damage may be irreversible. Future generations of divers will not get to see the amazing things that we do. As divers we are responsible for protecting our oceans and corals. Please keep in mind when you are next diving how vulnerable our reef is!
What recommendations would you give a diver who wants to reduce their number of contacts with the reef?
Bad buoyancy can easily be improved by taking the Peak Performance Buoyancy Specialty. Not only will you be able to dive easily beside the reef without touching it, you will also learn to conserve more air. This will lengthen your dive times. If you are a photographer and struggle to get the shots that you want without holding on to the reef, why not take the PADI Digital Underwater Photography speciality. With this course, you can learn how to get the best photos with minimal contact.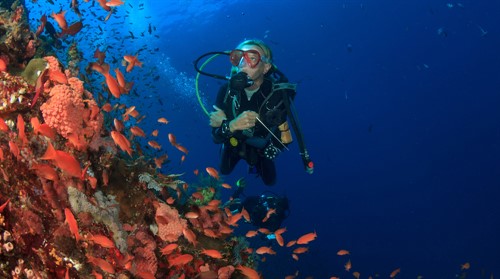 What do you feel are the main benefits of actively working towards sustainability?
For us, the main benefits are preserving the environment and business, reaching an aware market, increasing business with sustainable values and redefining our marketing strategy.
Which changes implemented as a result of your Green Fins membership are you most proud of and why?
We have been using offline marketing tools (such as posters, booklets…) to help our staff and guests be aware of more sustainable behaviours while diving. Moreover, we have added some sustainable recommendations to our dive briefings. We can see staff and guests are now more aware of the issues and good conducts to adopt.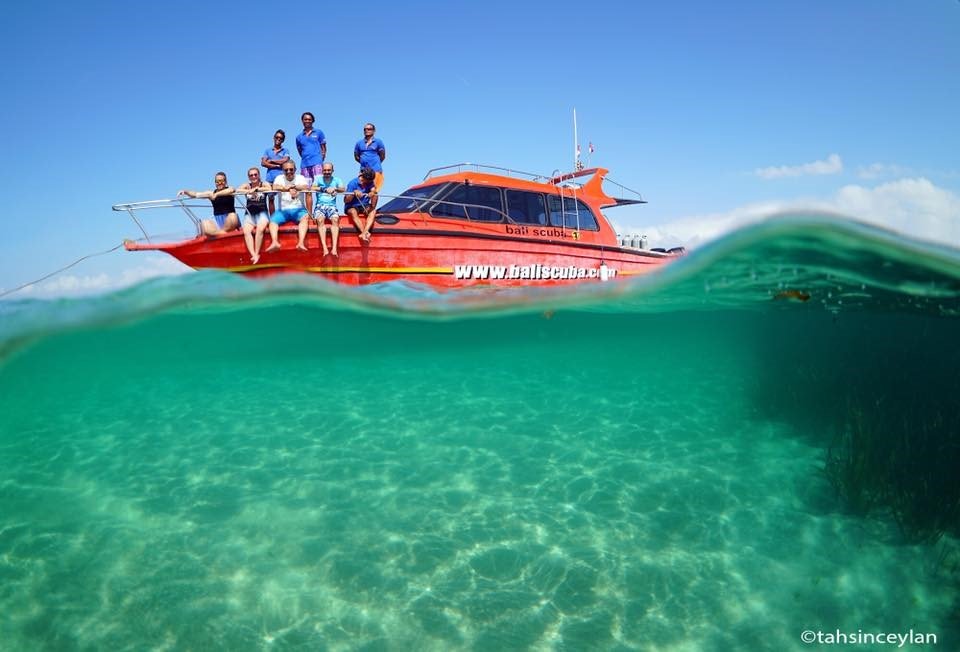 What are you working on improving now?
We are now working on stopping all single-use plastics and we have to deal with some logistic issues. So we are looking for solutions that won't disturb all work systems but integrating a new way of working without single use plastic.
How have customers responded to your sustainability efforts?
We've raised awareness by highlighting more information in our dive centre, bus and boat concerning the codes of conduct to adopt while diving and providing information about recycling. Our guests seem concerned about the situation and are willing to support our efforts.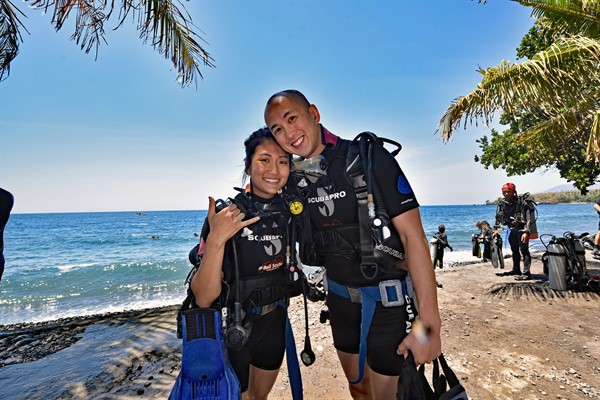 ---
Dive and snorkel centres operating in active Green Fins locations can become members by signing the membership form and pledging to follow the 15 environmental practices of the Green Fins Code of Conduct. Active Green Fins members are then trained, assessed and certified annually by qualified Green Fins Assessors.