Published: 19th March 2018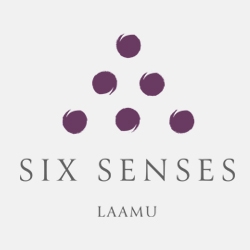 Six Senses Laamu is the only resort in Laamu Atoll, Maldives, one of the most unique and unspoiled marine ecosystems in the country. Six Senses Laamu's commitment to conservation is admirable, by implementing initiatives for responsible energy and water consumption, reducing its carbon footprint, and working closely on marine conservation projects to create a better environment for their reefs. In celebration of the third International Year of the Reef (IYOR2018) Six Senses Laamu has scaled-up its marine conservation efforts with a partnership with The Reef-World Foundation, UN Environment's Global Technical Partner for the Green Fins initiative.
Deep Blue Divers of Six Senses Laamu, is a certified Green Fins dive shop and follows the 15-point Green Fins Code of Conduct to progressively decrease threats to the marine environment. The objective of the Green Fins membership is for all snorkelers, and divers certified with Deep Blue Divers to be aware of and practice environmentally-friendly diving and snorkelling. In addition, the membership process guides the dive shop to progressively reduce the risk of damage to the environment throughout the operation. This will allow both the business and the tourists to enjoy the pristine coral reefs now and in the future.
Six Senses Laamu has stepped up beyond the Green Fins membership, to become a Symbiotic Partner of The Reef-World Foundation, joining forces to deliver on the Sustainable Development Goals 14 (Life Below Water), 12 (Sustainable Consumption and Production) and 17 (Partnerships for the goals). The main aims of the partnership are to raise awareness on environmental best practices for dive and snorkel operators, divers and snorkelers alike; to enhance people's and businesses appreciation and understanding of the marine environment, and mainly to showcase pragmatic solutions in order to protect it. Six Senses stands out of the crowd due to their sustainable business practices and is willing to follow Green Fins philosophy of unconditional sharing.
Green Fins is an initiative that is paving the way to unite politics and marine conservation efforts to ensure the sustainability of popular diving destinations around the world. Established through a partnership between the United Nations Environment Programme and The Reef-World Foundation, Green Fins uses a unique and proven three-pronged approach:
Green certifications of dive centres,
Strengthening regulations and
Environmental education for dive staff, divers and government.
Like Six Senses Laamu, over 500 dive and snorkel operators across eight countries have signed up for free membership and are using Green Fins as a platform to set examples of sustainable business operations.
This partnership aligns with the celebration of the third IYOR2018 and the Green Fins community will come together to celebrate the importance of coral reef protection! Green Fins IYOR 2018 social media campaign aims to make sustainable diving practices the social norm, by promoting pragmatic solutions to key local threats and encouraging stakeholders such as diver training organisations, equipment manufacturers, diver and snorkel operators and others, to take action to reduce the pressures on coral reefs. The campaign will focus on four Action Points:
Promoting environmentally positive diver behaviour,
Reducing anchor damage,
Reducing fish feeding and,
Promoting a circular economy
The first part of the campaign, #RedefineTheDive (February – April 2018), is focused on providing solutions for dive guides to help manage their guests and promoting best practice for divers to save our reefs. Reef-World and Six Senses Laamu are working on releasing video material that will showcase solutions; educate dive staff and divers; and inspire the industry, raising the sustainability bar.
Through these Symbiotic Partnerships Reef-World is aiming to expand its' network and environmental impact for further enjoyment and protection of coral reefs. These collaborations serve as a platform for the diving industry to take the lead and collectively show that healthy oceans really do mean a healthy business.
Follow Green Fins on social media and take action TODAY. Promote the IYOR2018 campaign, all the resources are available: https://trello.com/b/fEeL9QWv
#RedefineTheDive and help save our reefs!
Find out more about Six Senses Laamu's sustainability initiatives and practices here.
Donate NOW to Reef-World, 100% of your donation will go towards the Green Fins initiative!