At the request of Ms Tricia Lovell, the Senior Fisheries Officer from the Department of Fisheries, Reef-World were invited to come to Antigua and Barbuda to help explore the potential of the introducing Green Fins into the country to help better manage the growing marine tourism industry. The country is experiencing a sharp rise in tourists to the country, primarily fuelled by the arrival of 2-3 cruise ships per day, each bringing around 6000 passengers who disembark for a day trip around the country. The itinerary often includes a trip to go snorkelling or diving that puts extreme pressure on a handful of common snorkel sites.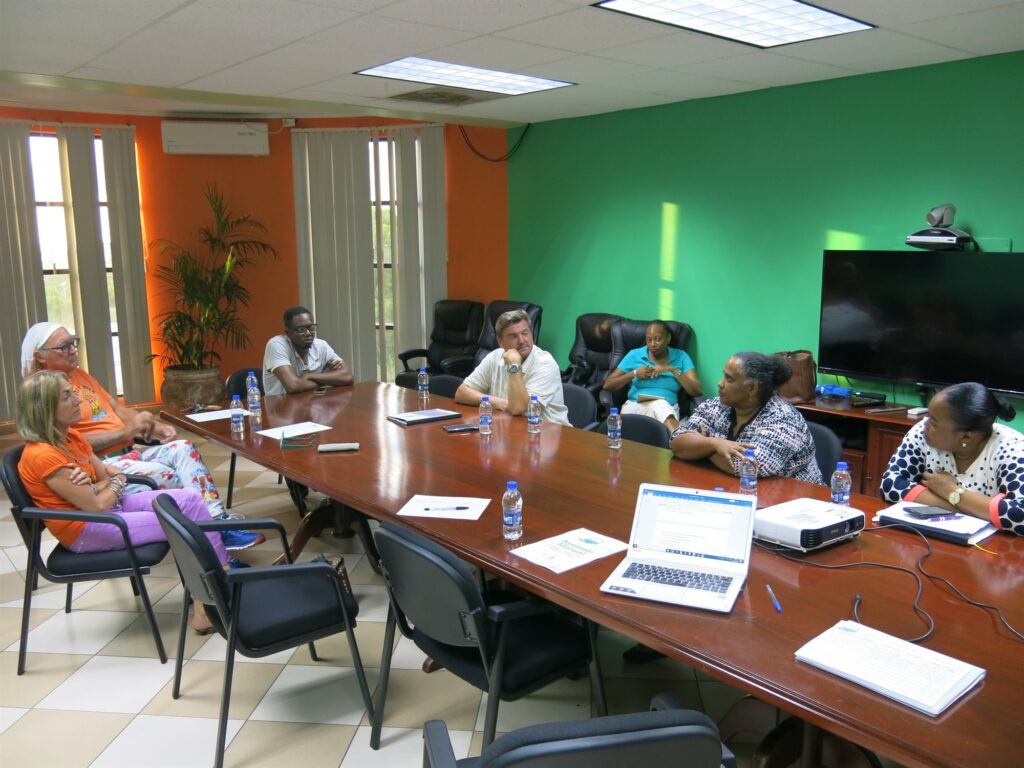 Reef-World met with representatives from the Department of Environment (DOE) and Department of Fisheries (DOF) who have concerns over how sustainable current marine tourism activities are in the country. The sharp rise in tourism numbers has grown at a rate faster than government have been able to prepare, and there is currently little in the way of legislation, training or awareness to help prevent damage occurring to the reefs and other marine life surrounding the country.
With support from DOE and DOF, Reef-World met with diving and snorkelling business owners from the local community in St Johns who were interested to find out more. A meeting took place at the Ministry of Tourism's own Sustainable Tourism Unit (STU) who are also interested in adopting Green Fins at the national level. It was clear from their comments that there needs to be more government control on how these businesses operate. There are many that are illegally operating who are not registered and it was suggested that the Green Fins approach could be a good way to manage this. Fish feeding, lack of mooring buoys and general lack of awareness from tourists in how they should be behaving and interacting with the environment were all issues that were tabled by those that attended this meeting.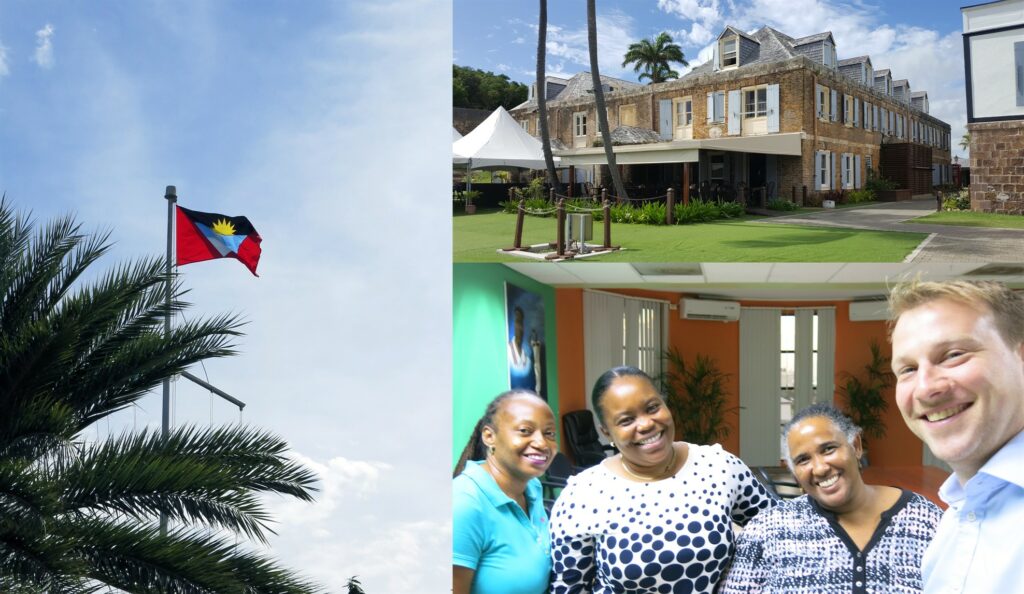 The following day, Reef-World met with the National Parks Authority (NPA) to explore who could oversee the management and running of Green Fins. They were also extremely interested in using the Green Fins materials as a way to educate visitors to the UNESCO site, Nelson's Dockyard.
There is no definitive timeline on when Green Fins could be implemented but it was clear that there is strong will from both Government and Private sector to protect their businesses and economy and ultimately their marine resources through the implementation of best practices. Reef-World, as always will do its best to secure funding to support the people of Antigua and Barbuda. With the right help, it could be the 2nd Green Fins country in the Caribbean. Watch this space!