Green Fins Bohol
Throughout July and August a team of five Green Fins assessors will be piloting the initiative to dive centres in the Municipality of Panglao, Bohol. Nearing the end of the assessment period, 16 new members have signed up with currently 13 dive centres and 119 staff trained to follow Green Fins environmentally friendly guidelines.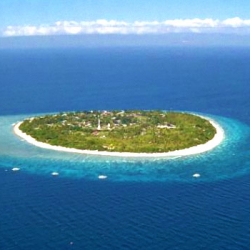 During this first year of implementation, the assessors are investigating how best they can help the Local Government Unit (LGU) and the Panglao Association of Dive Operators (PADO) to align their goals for the protection of coral reefs. To protect the reef, the LGU have implemented an online booking system to reduce the number of divers per day at local hotspot Balicasag Island. This is in line with a scientific study carried out on the effective carrying capacity of a reef area assuming 4% of the reef is damaged occurs each year. Although this has been the subject of much controversy, it is hoped that overall this will meet the criteria of creating a more sustainable diving industry.
Preventing damage to coral reefs
The same approach is also being applied to the help with the quickly growing and unregulated snorkelling industry. With no guide-accreditation scheme the Coastal Resource Manager is hoping to apply lessons learnt from the diving industry to the snorkelers with the hope that a carrying capacity study to assess reef damage can be done in the near future. Green Fins can also be used as a tool for training the guides to follow appropriate environmental guidelines with the hope of replicating the success Green Fins has had in the popular snorkelling location of in El Nido, Palawan in the Philippines.
The team are also working to develop a tourist friendly map of the protected areas surrounding Panglao waters, together with a poster displaying the diving industry regulations and penalties so that staff and tourists can be educated about just how special an area of the Philippines Panglao is.