Building on the success of a pilot training programme last September with Egypt's Chamber of Diving and Watersports (CDWS), Reef-World's Director Chloe and I travelled to Hurghada in February to train a team of assessors to cover the Red Sea Governorate. Establishing this second team enabled a nationwide Green Fins rollout across Egypt. This expansion has opened the programme to interested dive centres, wherever they are in the country.
Dive tourism is a vital economic resource for Egypt, with tourists coming from around the world to visit the Red Sea's stunning coral reefs. By adopting the Green Fins initiative, the industry is demonstrating its commitment to minimising its environmental impact and ensuring the ongoing health and viability of the reef ecosystem.
The Green Fins training programme Chloe and I would be running for our new assessors is intense and you need to start the week with plenty of energy! I arrived in Egypt a few days early to recover from the journey and took the opportunity to join two day boat trips: the first diving around Giftun island followed by a snorkelling tour to Orange Bay. These provided both relaxation and an insight into some of the local threats and challenges faced by the industry.
Early on in every training programme, Reef-World's Assessor Trainers (in this instance, myself and Chloe) take the trainees into the water for a skills review. This is so we can be confident they are safe and experienced divers with good buoyancy control. Highlights of the skills dive include demonstrating the buddha hover, backwards finning, and deploying DSMBs. To ensure the trainees are able to focus on their skills, without distraction, this normally happens at a shallow, uninspiring dive site suitable for open water training. This site was no exception: the flat sand next to the peer at Ilios Dive Club! The difference was that, midway through the review, a pair of dolphins appeared and began to demonstrate their own buoyancy skills – if any dolphins would like to become Green Fins Assessors, they would breeze through this element of the training.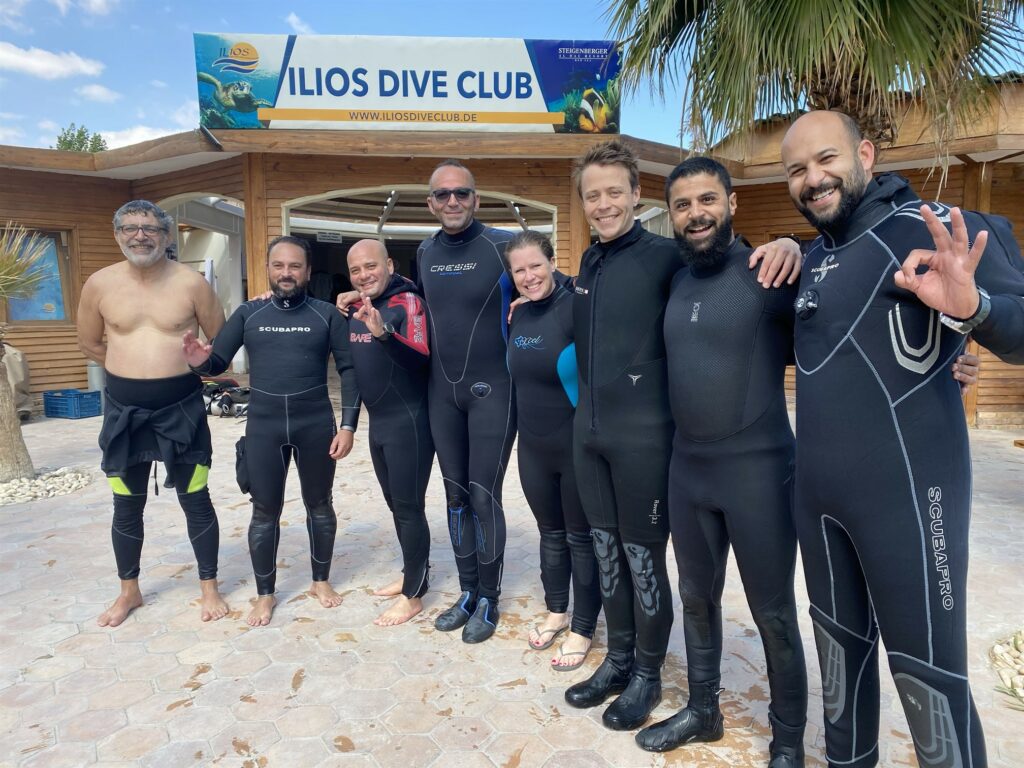 During the week, we conducted three days of assessments with the trainees, rather than the normal two, to meet the demand from local dive centres; this provided lots of interesting moments including squeezing into engine rooms and discovering some of the day boats actively use their holding tanks to responsibly dispose of waste water away from the reef. We saw lots of evidence that the local dive shops are already aware of their potential impact and are working to reduce it; for example, by minimising single use plastic and separating food from recycling and general waste.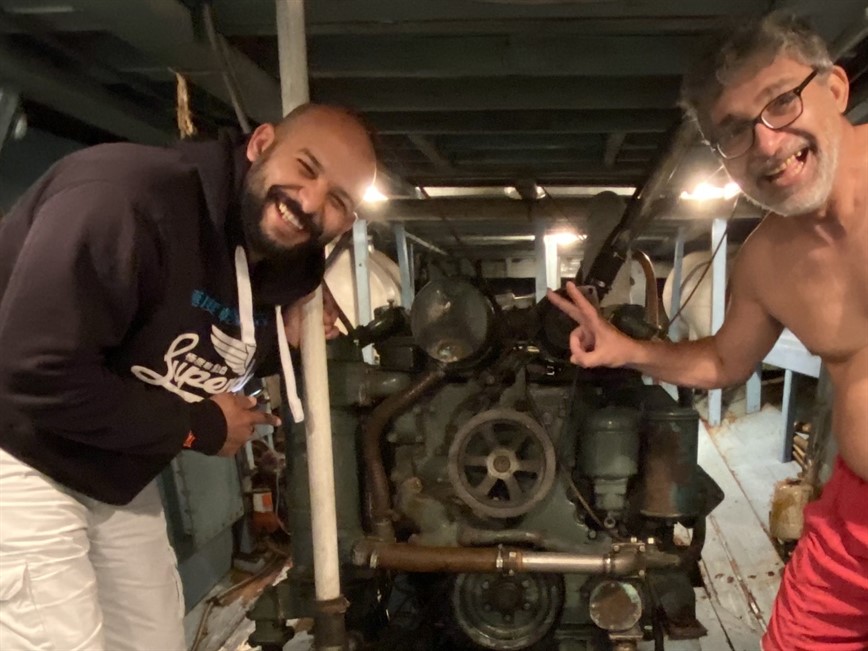 As a result of the training, six new assessors were certified and are now ready to conduct Green Fins assessments with Red Sea operators. It was a pleasure to assist Chloe with the training and I am very much looking forward to supporting the Egypt team remotely as they conduct their assessments – good luck!
We were fortunate to deliver this training before COVID-19 travel restrictions came into force. For Reef-World's latest statement on COVID-19 and the Green Fins initiative, please see here: https://www.greenfins.net/blog/covid-19.
For more on protecting the environment please see, COVID-19 resources →