Reef-World through the Green Fins initiative is working in a niche industry: diving and snorkelling. Partnerships developed in this niche have proven to be very valuable in amplifying the impact of the Green Fins initiative. As 2018 was rounding up Reef-World decided to prepare for 2019 and engage the wider travel industry leaders along the travel value chain. Ultimately, many people have the potential to do snorkelling, which does not require any formal training or briefing on standards. The diving industry itself is increasing at a rate of +1 million new divers per year, many of which visit pristine reefs. ITB Asia 2018 in Singapore was the start of these endeavors.
ITB Asia is an annually held three day B2B trade show and convention for the travel industry. In 2018 hundreds of exhibiting companies from the Asia-Pacific region, Europe, the Americas, Africa and the Middle East exhibited from different sector of the industry, including destinations, airlines and airports, hotels and resorts, inbound tour operators, inbound DMCs, cruise lines, and travel technology companies, amongst others.
Klementina from Reef-World visited the show and initiated relationships with wider travel industry leaders, such as hotel and resort chains, booking companies, airlines, tour operators, etc. There is a substantial potential to reach tourists and travelers through the channels of tourism businesses which can result in tourists being better prepared before they depart on holiday. Some of the actions tourists may be prompted to do are: purchasing a reef-safe sunscreen, bringing re-usable bottle, knowing how to act in a conserving manner towards coral reefs and related ecosystems, etc.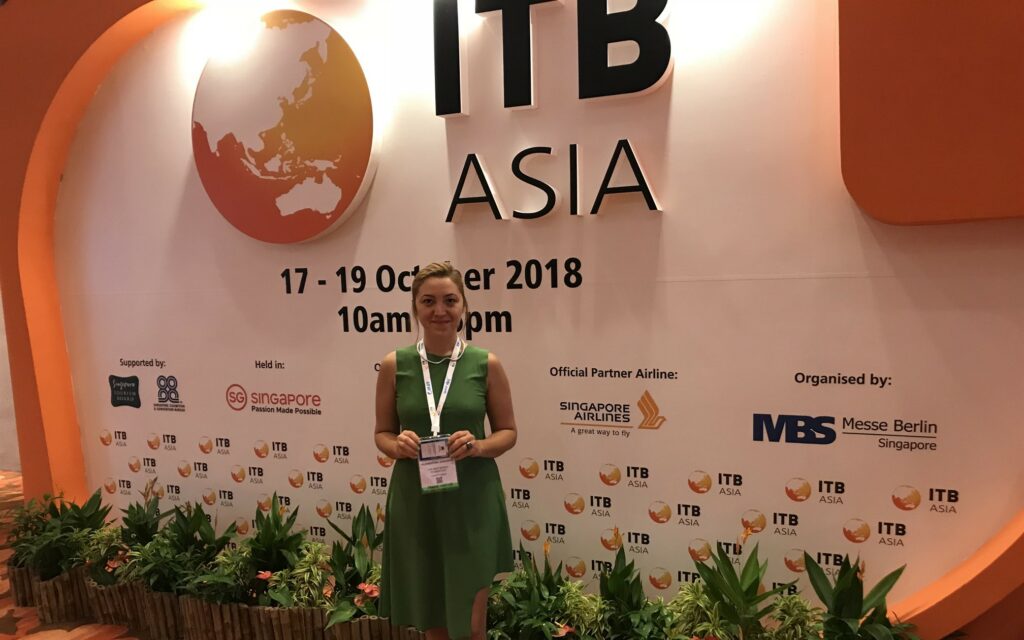 "Consistent and engaging messages along the travel value chain, can result into behaviour change and coral reefs preservation."
Klementina Dukoska, Global Partnerships Manager at Reef-World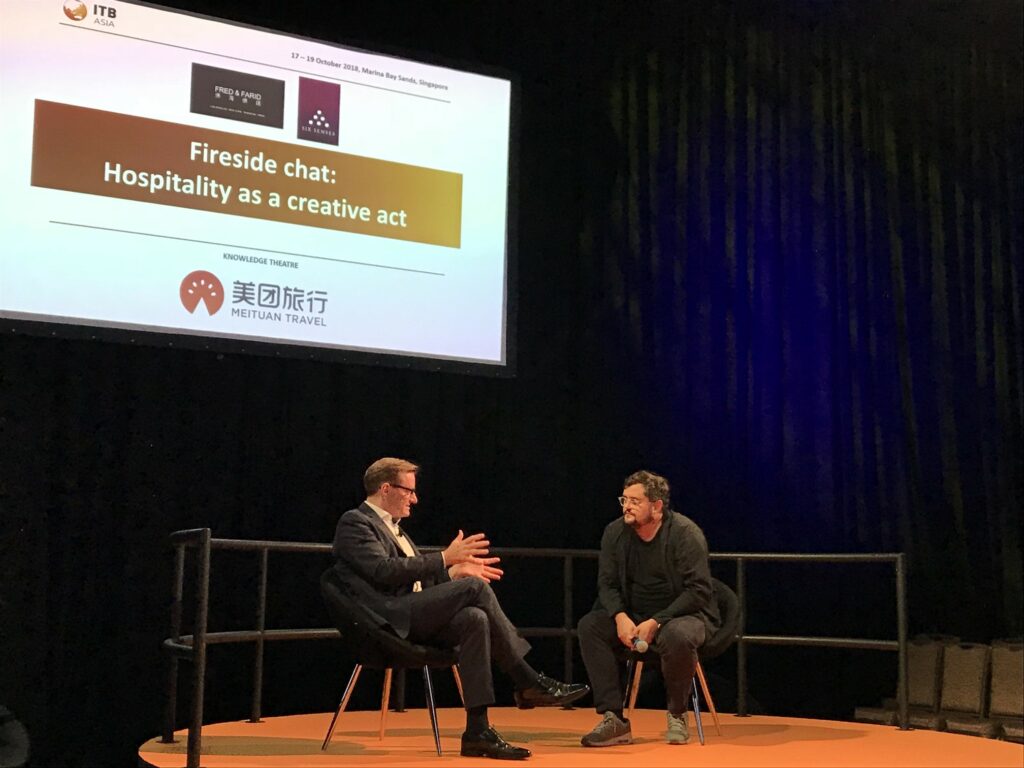 There are numerous benefits for businesses in becoming more sustainable and supporting conservation as Bernhard Bohnenberger, President of Six Senses Hotels Resorts noted during his talk at ITB Asia 2018. "Being sustainable will give you more loyalty, more word of mouth, higher rates and social media."
Bernhard Bohnenberger, President of Six Senses Hotels Resorts

---
Do you as a business identify with the values of the Green Fins initiative and have committed to protecting marine ecosystems and building a sustainable tourism industry?
Do you want to collaborate with The Reef-World Foundation, to increase the impact of the Green Fins initiative through a mutually beneficial partnership, a symbiosis?
Do you want to INNOVATE, to build deeper relationships with CLIENTS and to PIONEER SOLUTIONS?
If the answer to any of these questions is yes, we would love to hear from you.