ECO EGYPT and Green Fins collaborate to ease the search for sustainable, environmentally-friendly diving centres across Egypt's diverse destinations. For the first time, the ECO EGYPT Green List allows divers to view the latest Green Fins certified dive centres and liveaboards, and also provides a list of the most sustainable hotel accommodation, ecolodges and eco-friendly products available in Egypt.
Take a plunge into Egypt's crystal blue waters, and discover some of the most pristine marine life on the Red Sea coast with more than 20 certified Green Fins dive centres. The Red Sea is one of the most important hubs of marine biodiversity globally, with a rich underwater ecosystem. Home to over 300 species of coral and 1,200 species of fish — 10% of which are endemic to this region.
According to DIVE Magazine, Egypt has consistently ranked as one of the best diving destinations worldwide. A lush and contrasting landscape, Egypt boasts deep blue waters with vibrant marine life against a backdrop of jagged sandstone mountains.
Egypt is a scuba diving haven, with opportunities for novice divers to the most experienced technical divers to explore shallow coral reefs with slack currents or drift along spectacular walls as well as discover immaculately preserved wrecks found beneath the depths of the Red Sea.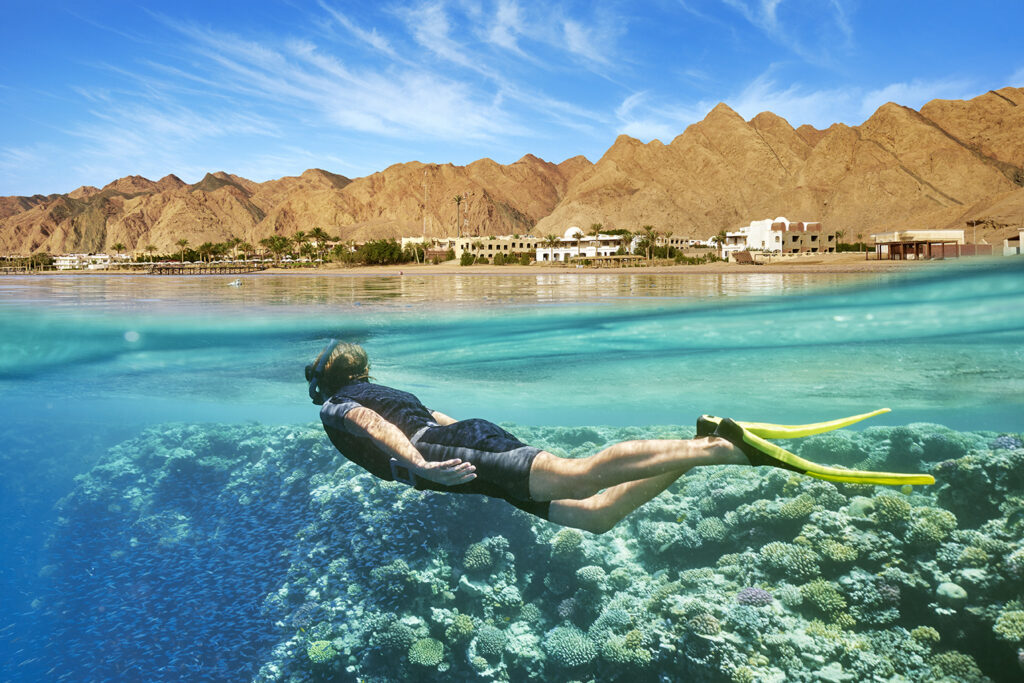 The adoption of the Green Fins program has been paramount to safeguarding Egypt's vulnerable marine ecosystem from harmful scuba diving and snorkelling activities. The need to conserve and protect Egypt's rich marine biodiversity is central to the ECO EGYPT and Green Fins collaboration.
ECO EGYPT is a nationwide ecotourism campaign that promotes Egypt's spectacular protected areas and unique tribal cultures, but also aims to enhance sustainable operations and practices within the tourism industry; led by Egypt's Ministry of Environment (MoE) with the National Bank of Egypt (NBE) as a Strategic Partner.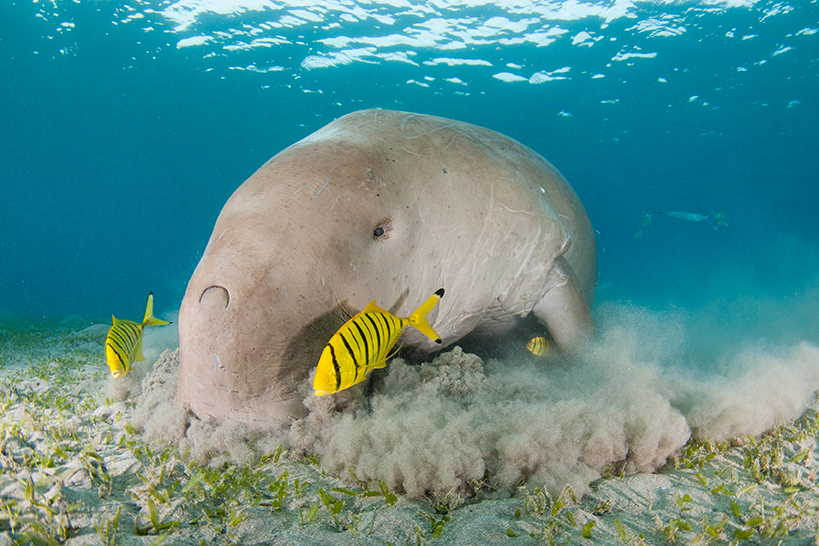 The campaign is developed by the Mainstreaming Biodiversity in Egypt's Tourism Project (MBDT); MBDT Egypt is implemented by the Egyptian Environmental Affairs Agency (EEAA) in cooperation with the United Nations Development Programme (UNDP), funded by the Global Environment Facility (GEF).
MBDT Egypt aspires to mainstream sustainable tourism practices and the conservation of biodiversity which are of vital importance for the productivity and continuity of the tourism sector. All stakeholders are committed to advancing the implementation of Green Fins throughout Egypt's premier diving destinations with the help and continued support from the MoE and the Chamber of Diving and Watersports (CDWS).
#EcoEgyptExperiences
#Look_Before_You_Look