If you're here because you want to organise a successful ocean conservation fundraising campaign for the Green Fins initiative (which is managed globally by The Reef-World Foundation in partnership with UN Environment), thank you! Your support will help protect coral reefs by reducing negative impacts from diving and snorkelling.
To keep coral reefs looking like this: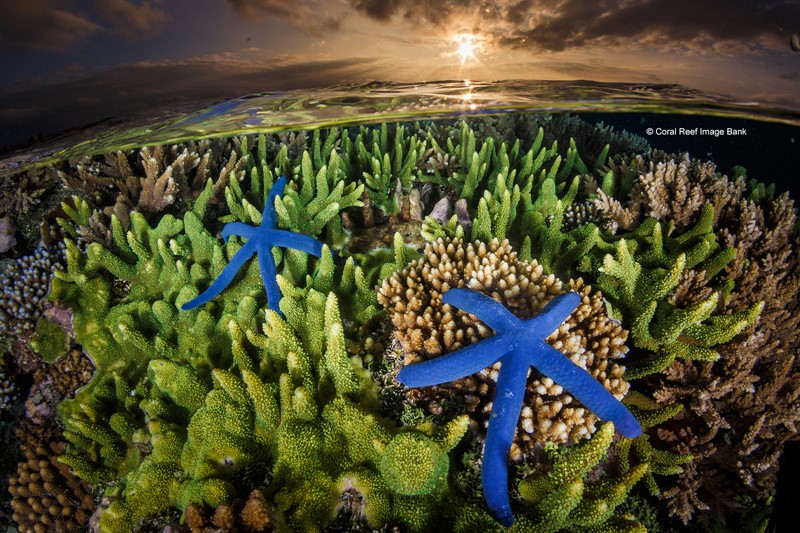 Not like this: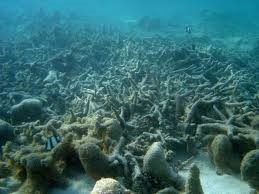 Ready to start fundraising but not sure where to start? Here some top tips to help you raise as much as possible:
Set a Target
Even if you're not sure how much you'd like to raise, setting a target will motivate you and encourage people to donate – especially as you're creeping closer to your goal. If you hit your target you can always adjust it and try to raise even more.
Challenge Yourself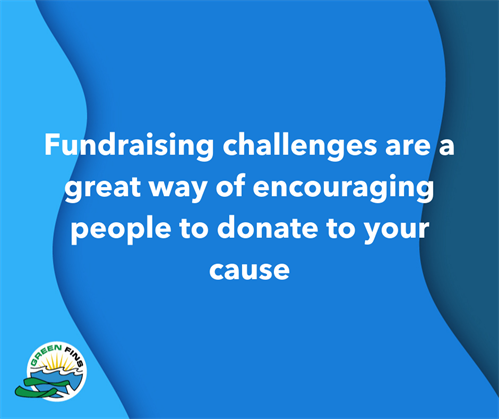 Try organising a fundraising challenge to encourage people to donate. This could be anything from a swimming, running, cycling or diving challenge to a bake sale. Get creative! Friends, family or even colleagues might be interested in getting involved in a team event.
Promising to match the amount raised – or ask your business or a local company to do so – is another incentive that helps encourage donations.
Tell a Story
Personal stories are key. Sharing your story is a great way to help people understand why you care about coral conservation and encourage them to donate. You could talk about why scuba diving is so important to you and why you care about Green Fins. They might also be interested in the fundraising challenges you've faced and how you've overcome them.
People also like to know how their donation will make an impact. So, let them know what the money raised will do. For example, £50 is enough for Reef-World to run a beach and underwater clean-up with around 12 dive operators and 200 community members and tourists, collecting 944kg of trash. £250 will cover the direct costs of visiting a dive operation, evaluating its environmental performance and providing feedback for reducing its negative impact on coral reefs. And £500 is enough to train one local resource manager in South East Asia to champion the Green Fins approach within their local dive community, which could reach up to 20,000 tourists per year!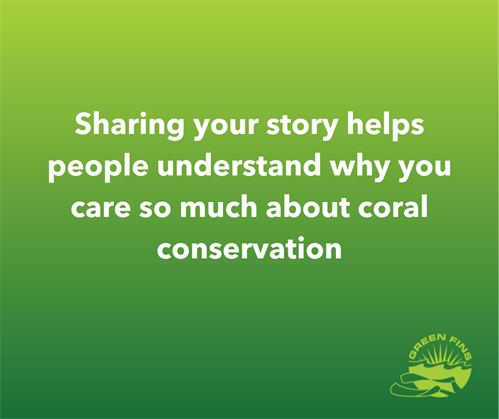 Think about ways of getting your story out there. Could you write a blog post about why you're fundraising to protect coral reefs? Might your local newspaper or radio station want to interview you about your ocean conservation fundraising challenge? Getting in the local news might seem daunting but local news channels are always looking for interesting stories like. Get in touch with journalists with clear information about what you're fundraising for, why and how. Share your contact details and fundraising page URL so journalists can get in touch with you and ask readers and listeners to support your fundraising efforts.
Picture It
Did you know fundraising campaigns with great images and videos tend to raise more than those without? To maximise your success, share hi res pictures of your challenge to your page. This will help illustrate your story and raise more funds.
Get Social
Social media is a useful tool for letting your friends and family know about your ocean conservation fundraising campaign. Post regular social media updates and tell people when you reach milestones. Using relevant hashtags and tagging businesses, organisations, initiatives and influencers also helps people beyond your friends and family discover your fundraising campaign.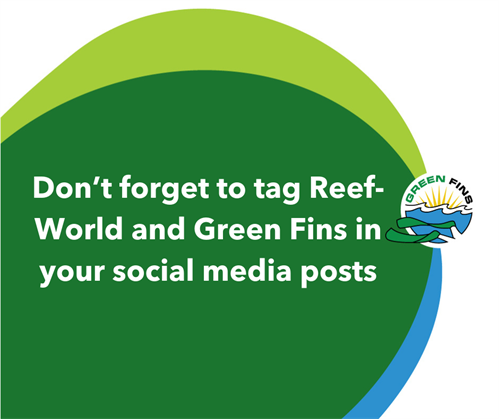 Don't forget to tag Reef-World and Green Fins! If you use email regularly, you can also share the link to your fundraiser in your email signature to help spread the word.
Educate
As someone who loves the ocean, its' easy to forget that friends and family might not know as much about marine conservation as you do. Use your fundraiser as an opportunity to raise awareness about coral reef conservation and help people understand why it's so important. There's lots of information you can use on the Green Fins and Reef-World social media channels, websites and blogs – feel free to share it!
Say Thank You
It's always nice to say thank you – and that's no different when it comes to your marine conservation fundraising campaign. Whether it's a Facebook post, tweet, text or face to face, thank the people who have donated. Use this as an opportunity to let them know what their support means to you and how it will help protect coral reefs for the future.
Keep It Up
Fundraising isn't always easy but don't be disheartened. If people have promised to donate but haven't yet got around to it, don't be shy and give them a nudge. They might have been busy, waiting for pay day or just forgot.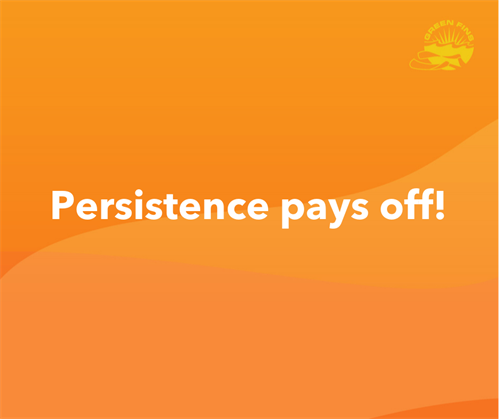 Keep going, follow up, share regular updates and thank friends and family publicly. You'll soon see that persistence pays off.
Enjoy it!
Fundraising for a cause you care about, like protecting coral reefs, can be hard work but it's also a good excuse to get friends and family together and have fun. So, enjoy it!
From everyone at The Reef-World Foundation – the international coordinator of the Green Fins initiative – thank you. Have a great time!