ZuBlu – Asia's leading dive travel agency – have recently launched an enhanced platform which allows scuba divers and adventure travelers to quickly search for and book their perfect dive travel experience, as well as discover Green Fins dive resorts and liveaboards that together are leading the way towards a more sustainable dive travel industry.
ZuBlu's unique travel platform is designed specifically for scuba divers and adventure travelers that are searching for their dream dive experience. Unlike traditional travel platforms, ZuBlu gives its guests the ability to easily discover incredible destinations across Asia based on their preferences; what marine life they would like to see, the best seasons to travel, their budget, and many other personalised criteria.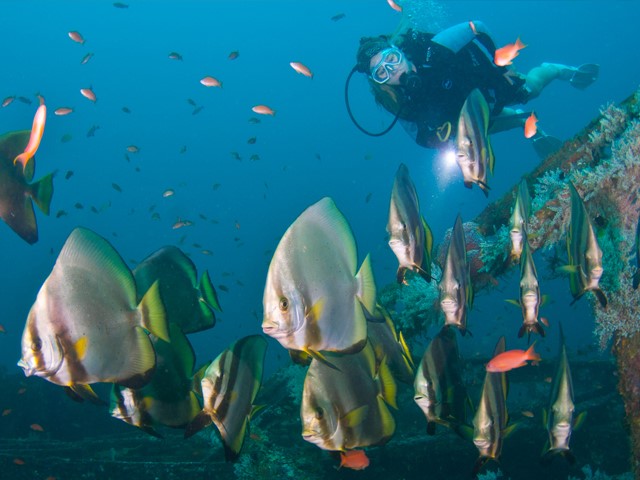 In a first for a dive travel agent, ZuBlu's guests can now quickly and simply find a Green Fins member, helping them to 'dive green while exploring the blue' and make a positive impact when they travel. By allowing their guests to make a more informed choice and support sustainable dive businesses, ZuBlu is helping to redefine dive travel and create more sustainable options for guests that are concerned about the environment.
Green Fins is a UN Environment initiative that is coordinated by The Reef-World Foundation and focuses on driving environmentally friendly diving and snorkelling practices across the dive travel industry. Green Fins is a proven conservation approach to reduce the threats and pressures to coral reefs created by the diving and snorkelling industry by providing training and tools to the businesses, governments and tourists who are in a position to act.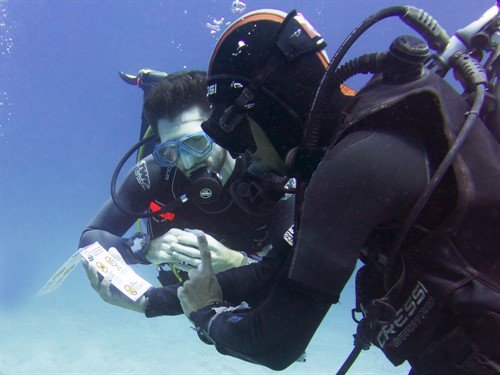 Both ZuBlu and Reef-World believe 'the dive starts at home' and decisions made even while planning a dive holiday can make a significant difference to the marine environment. By promoting those dive businesses that have adopted the Green Fins standards and helping guests to embrace environmental best practice in the water, ZuBlu is ensuring its guests can do even more to protect the dive sites they love.
Divers and snorkellers have a vital role to play in driving sustainable practices across the marine tourism industry and this new filter from ZuBlu is a welcome step to empower the consumer demanding environmentally friendly services whilst at the same time encouraging other businesses to adopt sustainable practices.
James Harvey, Director, The Reef-World Foundation.
At ZuBlu, our aim is to link sustainability and conservation with dive travel and by doing so make a significant positive impact in the destinations we feature. Giving our guests the ability to easily book their dive holiday with a Green Fins member might seem like a simple step, but it goes right to the heart of what we are trying to do at ZuBlu – helping dive travellers to make more informed choices when they book a dive holiday and ensure their impact on the marine environment is in fact a positive one.
Matthew Oldfield, Director, ZuBlu Ltd.
About ZuBlu
ZuBlu is Asia's leading dive travel agency that puts the power of discovery and choice into the hands of its guests. With its unique search tool, up-to-date and accurate information and a commitment to conserving the marine environment, ZuBlu aims to become the leading travel agency for destinations in Asia and create positive change in the destinations featured on the ZuBlu platform. Discover and book your underwater adventure at www.zubludiving.com now.
About Reef-World
The Reef-World Foundation, a UK registered charity, operates internationally to support governments and communities in sustainable consumption and production of coastal resources and marine life. Reef-World are the technical implementing agency on behalf of the UN Environment for the Green Fins initiative, which focuses on driving environmentally friendly SCUBA diving and snorkelling practices across the industry globally. Visit www.reef-world.org to learn more.