This year is set to be the International Year of the Reef 2018 (IYOR), and the Green Fins community will come together to celebrate the importance of coral reef protection! Whether you have a direct connection with the reefs as diver, dive guide or instructor, or those a couple of steps away from the sea as a training agency or dive equipment manufacturer, YOU CAN ALL MAKE A DIFFERENCE. #GreenFinsIYOR2018 social media campaign will cover four simple actions that the diving industry can take control over, allowing reefs to be the strongest they can be!
Find all the information you need to promote the IYOR campaign by following this link:  https://trello.com/b/fEeL9QWv 
Action Point 4: #HealthyOceanHealthyBusiness
A healthy ocean is a healthy business, the new and final Action Point of the Green Fins IYOR 2018 campaign aims to shed light and inspiration to the diving industry all over the globe. There are few industries who depend so directly on the well being of a natural ecosystem. Divers travel all around the world to visit some of the most unique and pristine places in our oceans expecting to find them clean, well protected, and most importantly evidently healthy.
Each player can have a potential negative impact in the marine environment. Is your dive centre reducing the use of single use plastic? What dive operators are you choosing for your next vacations? Are you looking into minimizing the waste created by your products? Are you exploring new ways of packaging products? Are you integrating environmental policies throughout your business? Every stakeholder, every person interacting with the ocean, has a responsibility to maintain its health for their long-term survival, enjoyment or profit.
#HealthyOceanHealthyBusiness will showcase pioneering businesses in the industry that are working towards a more circular economy and protecting the marine environment for more dives to come. Help push the movement of environmental responsibility to make sustainable diving the social norm.
Action Point 3: #DoNotFeedTheFish
Raising awareness of the dangers of feeding fish is the third of the four Action Points of the campaign. It is divers and snorkelers who are driving the industry to adopt and encourage environmentally friendly practices.
It's up to you to say no to fish feeding, ultimately ending the unnatural, and potentially deadly, practice. Are you aware of the extent of the problem? Why is it so popular? What can you do?

Action Point 2: #AlternativesToAnchoring
This is the second Action Point of the Green Fins IYOR 2018 campaign. The damage an anchor inflicts on coral reefs is immediate and visible, this can be alleviated by implementing and adopting environmental best practices.
There is no one solution when it comes to alternatives to anchoring, this Action Point will serve as a platform to inspire action and change in others by sharing the stories of success gathered by more than 10 years of working with the industry.

Action Point 1: #RedefineTheDive
This first part of the campaign will be focusing on underwater behaviour, how to be the most environmentally aware diver to have zero impact dives. Providing solutions to dive guides and outlining to divers how they are expected to behave underwater.
An average of 70 percent of divers contact the reef while diving. But why this is considered a threat, and why is direct diver damage so relevant to marine conservation? What can you do?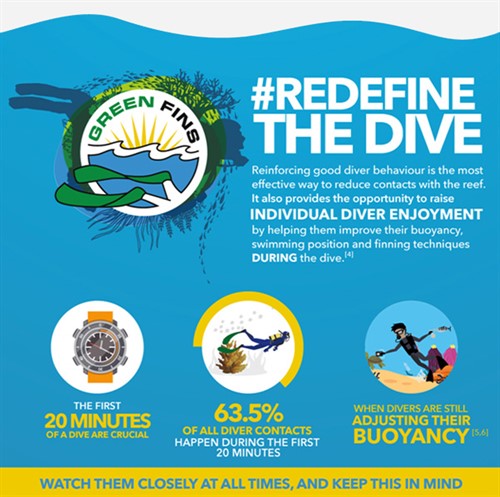 Stay up to date by following Green Fins on Facebook, Twitter and Instagram
Campaign Partners: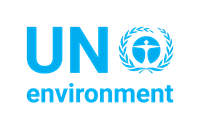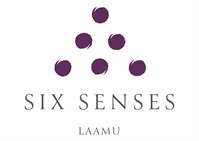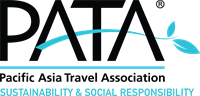 Campaign Supporters: